About Us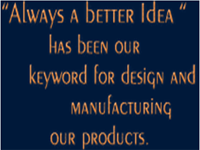 "Innovation, high quality and costumer satisfaction –These are the three cooperate objective has driven the success of Reliance aluminium Ineriors since 1997"
Always a better idea is our keyword for design and manufacture our products. The profile of the building section plays the fundamental role in Reliance Aluminium Interiors. In this sector, we design and produce a complete series of aluminium Doors, windows, partitions, cupboards as well as kitchen cabinets. We give high importance to the technical assistance, designers and manufactures so that they use the system in the best possible way.
Since 1997, Reliance aluminium Interiors has built a reputation of dependability, high quality workmanship, professionalism and overall commitment to excellence in aluminium interior construction. We implement the latest technologies and stay abreast of the ever-changing industry so that our customers receive the utmost in quality, customer service and innovation.
Reliance aluminium Interiors works in partnership with a growing list of leading Contractors. We strive to establish a team concept on each project we undertake, and believe our success and consistent growth is attributed to this philosophy. We offer value engineering recommendations and competitive pricing while providing quality work on time in a professional manner.
For more information, contact us today.